THOR - Transparent Heterogenous Open Resource Framework

Participants:
Dr. Jose Luis Vazquez-Poletti (Universidad Complutense de Madrid (UCM), Spain)
Dr. Jan Perhac (ERCIM Post Doc, NTNU April 2010 - April 2011)


Jan Perhac and Jose Luis Vazquez-Poletti in front of the Main building (Hovedbygget) at NTNU, June 2010
---
THOR is a framework for providing seamless access to HPC systems composed of heterogeneous resources. Our work focuses on the core module, in particular the policy engine. To validate our approach, THOR has been implemented on a scaled-down heterogeneous cluster within a cloud-based computational environment. Our testing includes an Open CL encryption/decryption algorithm that was tested for several use cases. T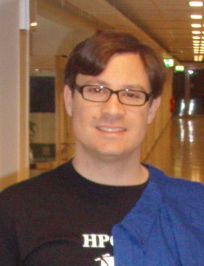 Affiliated:
NEWS:
BOF (Birds-Of-a-Feather) "Towards Exa-Scale: Heterogenous Clouds (CPUs, GPUs, Embedded Devices) organized by Elster and Vazquez-Poletti accepted at SC'10
Related Publications and links
J.L. Vazquez-Poletti, J. Perhac, J. Ryan and A.C. Elster: "THOR: A Transparent Heterogeneous Open Resource Framework", to be presented at HCCE at IEEE Cluster 2010. PDF of personal-use-only pre-print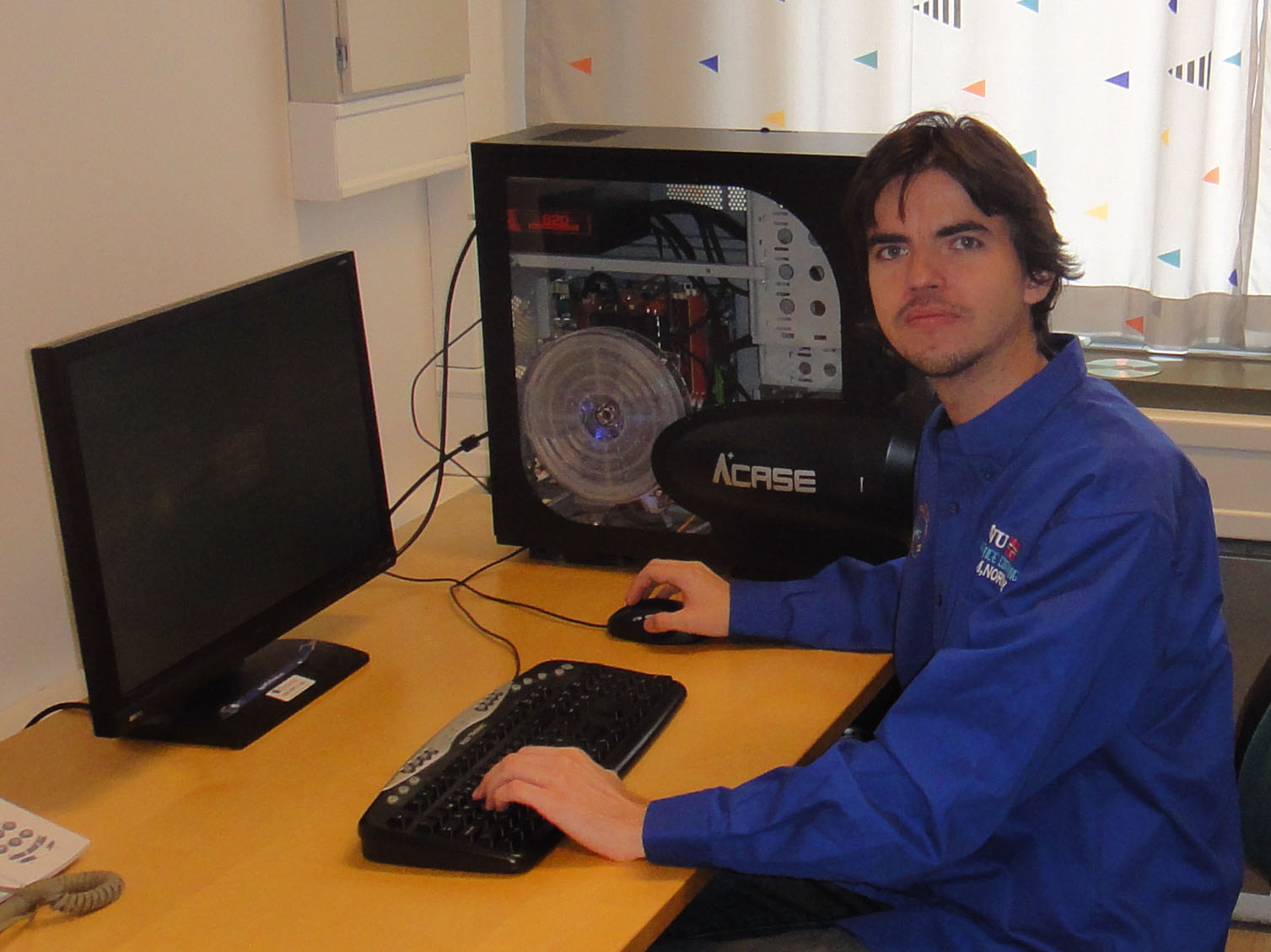 Jan Perhac working on our THOR test-bed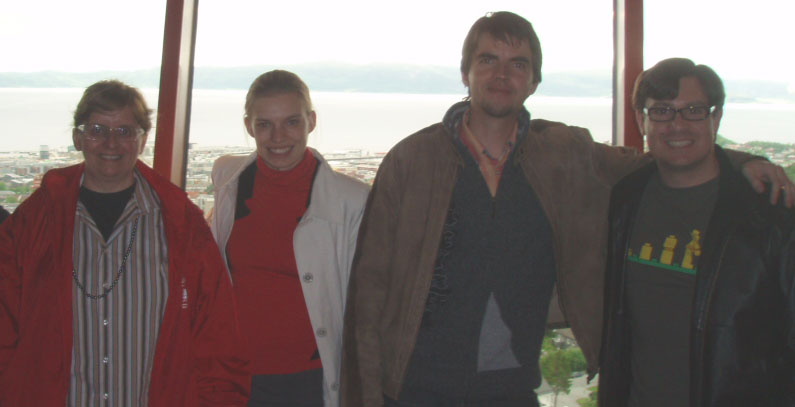 THOR core at the Tyholt tower in Trondheim with visitor
Krystyna Napierala from Poznan, Polen, June 2010.
---
This page is maintained by : HPC-Lab leader Dr. Anne C. Elster, elster-at-idi.ntnu.no. All photos are copyrighted. Please contact her if you wish to use them.
It was last updated on Aug 30, 2010. Comments welcome.
---
---